Article originally posted on www.erieinsurance.com

(opens in new tab)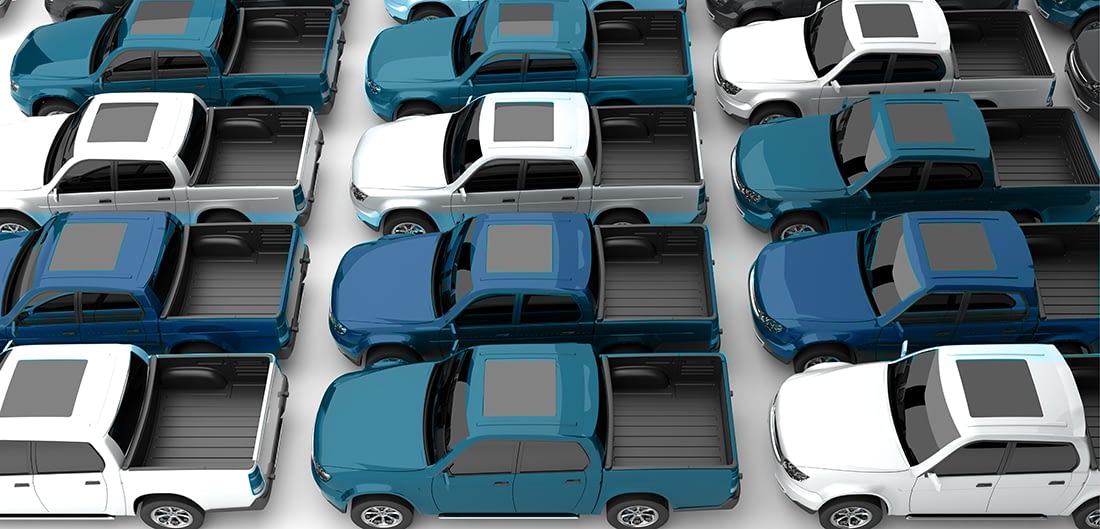 What do America's top three best-selling vehicles have in common? They're all pickup trucks.
It's no secret that the U.S. has long been a truck-loving nation. But as automakers refine the ride and handling of pickups, more drivers are starting to see them as the jack-of-all-trades. After all, no other vehicle can boast the space and comfort of an SUV with the unmatched towing and cargo-carrying abilities of a truck.
But it's this versatility that makes shopping for a pickup much different—and more difficult—than shopping for a car. So how do you find the truck that's right for you?
Always start with an honest evaluation of how you plan to use your new truck. Then, choose the options that will best meet those needs. (And don't forget the auto insurance.)
What to look for when buying a truck
Here are some important factors to consider when searching for your perfect truck.
Mid-size or full-size: The first element you should explore is how large of a vehicle you really need. If you don't plan to tow or haul heavy loads on a regular basis, a mid-size truck may be the best choice. Pickups like the Chevy Colorado, Toyota Tacoma and Ford Ranger are capable enough for most jobs around the house and their smaller size comes with increased fuel efficiency. Full-size trucks are the workhorses of the pickup world. If you use your truck for work or to tow a boat or camper, you'll probably benefit from the power of a Ford F-150, Chevy Silverado, Dodge Ram or other full-size pickup.
Cab and bed size: Next, determine how much space you need both inside and out. Most truck cabs are available in regular (two doors, no back seat), extended (two or four doors, small back seat) and crew (four doors, large back seat). Pickup bed options include short (about 5 feet), regular (about 6.5 feet) and long (about 8 feet). Keep in mind that when it comes to cab and bed sizes, more space is typically accompanied by a higher price tag.
Drivetrain: Most pickups are available with four-, six- and eight-cylinder engines. They also come with the choice of two- or four-wheel drive. When choosing an engine, you'll need to balance the trade-offs between price, horsepower and fuel economy. And if you often find yourself driving in winter weather or off-road conditions, four-wheel drive is probably a wise choice.
Hauling and towing: All pickup trucks are capable of carrying heavy loads and hauling a trailer. Knowing how much weight you need to move will help determine whether you need a light- or heavy-duty truck. For example, according to the Kelley Blue Book a new Ford F-150 can carry a payload of 2,890 pounds and tow 13,200 pounds. But with the more capable F-250, those numbers increase to 3,880 pounds and 18,000 pounds, respectively. The rule of thumb is to buy a truck capable of about 10% more power than you really need. Just keep in mind that bigger isn't always better. If you buy a heavy-duty truck, expect to pay more at the pump and experience a harsher ride.
Safety: When purchasing any new vehicle, safety ratings are always an important consideration. Be sure to do some research before driving your new truck off the lot. The Insurance Institute for Highway Safety (IIHS) conducts crash tests and other safety evaluations, such as headlight strength. Check out their large pickup vehicle ratings and small pickup vehicle ratings.

Trim and options: Twenty years ago, optioning your pickup meant deciding whether you needed features like power locks and windows. But in today's market, luxury features like infotainment systems, heated leather seats and even power tailgates are available to truck buyers. Just keep an eye on the final price tag as these options can inflate the price by more than $10,000.
New or used: There's nothing quite like that new car smell. But with new truck prices ranging from $20,000 to more than $80,000 it may be worth letting someone else take the initial depreciation hit. Trucks are built to last, so purchasing a used model can still provide a reliable pickup at a fraction of the cost.
Wondering how insurance works when buying a new car? Read our related explainer: Is Your New Car Covered Under Your Auto Insurance Policy?
Insurance for New Trucks
While your new vehicle will lose some of its value the minute you drive it off the lot, that doesn't mean your insurance coverage should take a hit, too.
Ask your local ERIE agent about adding the New Auto Security endorsement to your auto quote. If your new car1 gets totaled, ERIE will pay you the cost to replace it with the newest comparable model year (minus your deductible). (And if you've had your car longer than two years, ERIE will pay the cost to replace it with a comparable model that is up to two years newer and up to $30,000 fewer miles than the current mileage of your car, minus the deductible.)
Learn more about auto insurance from ERIE or get a quote to see the ERIE difference for yourself.
1 Vehicle is considered new when less than two years old. Eligible vehicles must carry both comprehensive and collision coverage and replacement value must be based on a comparable model. The endorsement is sold on a per-vehicle basis, not per policy, and contains the specific details of the coverages, terms, conditions and exclusions. Please note that New Vehicle Replacement and Better Vehicle Replacement do not apply to leased vehicles; only the Auto Lease/Loan Security Protection applies to leased vehicles. When payment is made under new vehicle replacement or better vehicle replacement, auto lease/loan coverage will not apply. Coverage does not include items such as overdue payments and carry-over balances from previous leases/loans, etc. Coverage is not available in all states. Insurance products are subject to terms, conditions and exclusions not described here. Ask your ERIE agent for details.

A better insurance experience starts with ERIE.
Haven't heard of us? Erie Insurance started with humble beginnings in 1925 with a mission to emphasize customer service above all else. Though we've grown to reach the Fortune 500 list, we still haven't lost the human touch.
Contact Tiffany R Battaglini Insurance Agency LLC today to experience the ERIE difference for yourself.
Filed Under: Car Sense