Article originally posted on www.erieinsurance.com

(opens in new tab)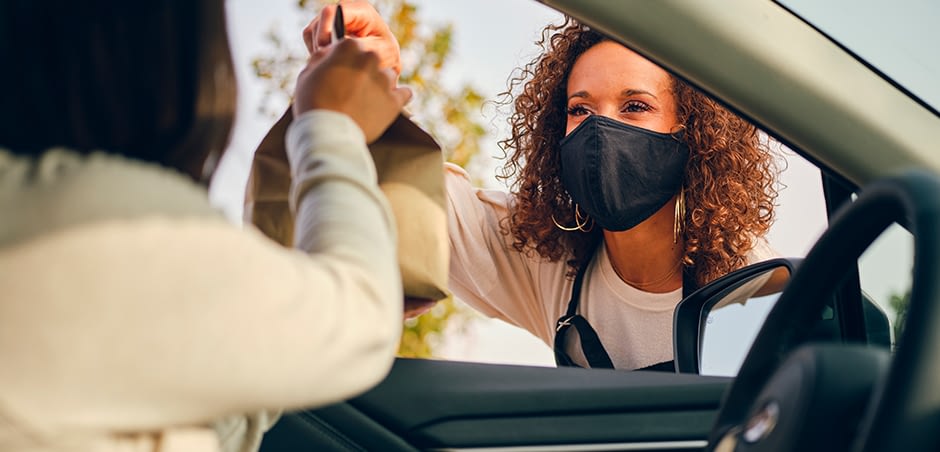 Use technology to your advantage.
One reason a customer will choose to place a curbside pickup order is because it's a convenient way to shop. But if they find it difficult to order online, or experience long wait times when they arrive at your business, it's unlikely they'll try the service again.
To help reduce customer frustrations, do a quick audit of your e-commerce resources:
Does your point of sale (POS) system interface with your website to display an accurate product inventory?
How complicated is your online checkout process?
Are customers able to notify you when they arrive through a text message, website, or app?
Think of ways to remove friction in every step of the customer experience. The more you streamline these processes, the more likely a customer will order again.

Give clear directions.
There's no real standard for how curbside pickup should work. The practice varies from business to business, and location to location. This is why it's important to provide clear instructions to your customers both before and during the pickup. Make sure the process is clearly and simply explained both on your website and inside your business.
It's also a good idea to install instructional signage where customers will park and wait for their order. Posting the speed limit to 5 mph will help customers unfamiliar with the curbside pick-up location avoid collisions with other customers, people walking in the area, and employees.
Limit in-person contact.
One of the main reasons for offering curbside pickup service is to reduce the contact your customers (and employees) will have with others. To this end, make sure your employees are well trained and respect physical distancing guidelines. You should also adapt your pickup processes to reduce in-person contact.
"For example, if an employee is bringing an order to a customer's car, ask them to pop the trunk from inside the vehicle," said Laurie. "This allows you to load their order without needing them to get out of their car."
Provide protective clothing.
By now, we're all aware of the importance of wearing masks to help reduce the spread of COVID-19. But there are other clothing items you should also consider to protect your employees. Wearing bright-colored, high-visibility vests can help drivers spot your employees in crowded parking lots. Proper footwear, such as non-slip shoes, may prevent slips and falls. And warm clothing like hats, coats, and gloves are necessary during the cold winter months.
Train employees on injury prevention.
Running customer orders to and from vehicles may be a change of pace for your employees. And it's possible for repetitive tasks like bending, twisting, and lifting to lead to workplace injuries — potentially resulting in a workers' compensation claim. "To reduce the chance of a shoulder or back injury, train your employees on proper lifting practices," Laurie advises.
According to the Occupational Safety and Health Administration (OSHA), you should consider potential risk factors such as:
How often an employee is lifting something
Whether they bend or twist while lifting
How high an object is lifted
Where the origin of the lift occurs (specifically, whether it is below knuckle height)
Laurie also recommends having two employees service customers, if possible. Not only does this allow them to trade off duties and lift heavy items together, but it provides an extra set of eyes in the event of a dispute (which can quickly devolve into a "he-said, she-said" situation).
Clearly designate your pickup area.
When customers arrive at your store to pick up their order, they'll need to know where to park and wait. Designate a number of spaces in your parking lot, or along the curb outside your building, as a curbside pickup location. Then, make sure the area is well-lit and clearly marked. "Paint the area in bright colors to let others know it's a loading and unloading zone," Laurie explained. "This will encourage other drivers to reduce their speed and be aware that people will be moving around the area."
Follow sanitation best practices.
We've all learned the importance of proper hygiene and sanitization during the COVID-19 pandemic. So be sure to make routine cleaning a part of your curbside pickup process and follow the latest guidance from the Centers for Disease Control and Prevention (CDC).
"Use sanitized wipes to clean anything that's touched between customers," said Laurie. "You should also provide some time of hand moisturizer or lotion for your employees since frequent use of sanitizer will dry out your hands." (And don't forget to have trash cans handy for disposal of the used wipes, too.)
If you're in the restaurant or grocery business, this tip also applies to keeping foods at the appropriate temperature. Make sure you follow federal food safety guidelines by storing both hot and cold foods correctly while orders await pickup.
Improve walkway safety.
With employees running back and forth to deliver customer orders, your sidewalks will be getting extra traffic. Reduce slips, trips, and falls by keeping walkways free of clutter and removing any slip hazards – especially snow and ice. If you have potholes in your parking lot or damaged parts of your sidewalk, consider getting them repaired. And make good use of entrance mats and wet floor signs, too.
Check your insurance protection.
When expanding your service offerings, it's always a good idea to check in with your insurance agent. Your agent can double-check your business insurance policy to ensure you've got enough coverage in place in the event of an injury or lawsuit.
"Businesses typically have bigger pockets than an individual," said Laurie. "If somebody gets hurt on your property, you could be held responsible and liable for any injuries. So you should do everything you can to limit your liability exposure."
If you're an Erie Insurance customer, you have access to assistance from a risk control consultant who can work with you to evaluate the potential risks your business faces – and help you find resources and measures you can take to try and reduce them. Learn more about risk control services from ERIE.

Promote your new curbside pickup.
Offering curbside pickup won't increase sales if your customers don't know about it. To promote this new service, think of all the ways you can reach shoppers with the news. Some options may include print and digital advertising, social media marketing, email distributions, and in-store signage.

Focus on customer service.
Just because a curbside customer isn't walking into your store doesn't mean you can't personalize the experience. Make sure your employees make the most of their brief customer interactions by being friendly and greeting the customer by name. Consider including a personal note or coupon in their order. Check every order for accuracy and try to deliver it as quickly and efficiently as possible. After the customer leaves, you may even want to follow up with an email or text message thanking them for their business.
Grow with confidence.
Every business is unique. That's why we don't work from a one-size-fits-all script or an inflexible formula. Your ERIE agent will listen to you carefully and respond with tailor-made solutions for your business – and your budget.
To learn more about how an ERIE business insurance policy can help protect you, contact your local ERIE agent in your neighborhood today.
As the COVID-19 pandemic began in the spring of 2020, Americans immediately started looking for ways to reduce in-person contact. Meanwhile, businesses were searching for options to keep their doors open as many faced government-mandated shutdowns and restrictions. In light of these sudden changes, a new trend emerged almost overnight: curbside pickup.
Curbside Pickup By the Numbers
According to the consumer data company Statista, U.S. grocery pickup, and delivery sales totaled $1.2 billion in August 2019 (before the pandemic). By March 2020, that number skyrocketed to $4 billion. And three months later it hit an astounding $7.2 billion!
Today, businesses of all shapes and sizes are adding curbside pickup to their list of service offerings. And based on changing consumer habits, it may be here to stay long after concerns about COVID-19 have passed. In fact, Forbes reports that a recent survey found 87% of consumers want brands to continue offering curbside pickup and other services that limit in-person visits.
Curbside Pickup Ideas and Tips for Business Owners
While adding curbside pickup services may require some changes for your business, there's also a definite upside. You can take advantage of this massive e-commerce opportunity, without the shipping costs that often make online sales a loss leader.
So whether your business is looking to add curbside pickup, or just improve the service you already offer, we're here to help.
As an added bonus, we've also included some expert advice courtesy of Laurie Woodward, a regional risk control technical consultant for Erie Insurance's risk control department.

A better insurance experience starts with ERIE.
Haven't heard of us? Erie Insurance started with humble beginnings in 1925 with a mission to emphasize customer service above all else. Though we've grown to reach the Fortune 500 list, we still haven't lost the human touch.
Contact Tiffany R Battaglini Insurance Agency LLC today to experience the ERIE difference for yourself.
Filed Under: Business Sense